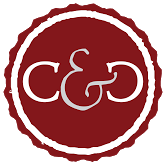 About Crêpes & Corks
Small family owned Crêpes & Corks opened its doors October 2007 and expanded the bar and dining room July 2010. We also opened our discount wine room in 2010 which holds over 400 bottles of wines for purchase to take home or sit and drink here. This cozy European bistro & wine bar with its outdoor patio and sidewalk tables is a Del Mar favorite that makes you feel like you're in Paris. Wine tastings daily along with Happy Hours from 3-6pm. Special wine tasting events include the popular Paella & Sangria night.
About Nicolo Becucci
Meet our Chef and owner. Nicolo is Swiss Italian from Lugano, Switzerland and speaks five languages. He brings authentic ideas to the kitchen and is well versed in European wines to pair with the crepes.
Hours of Operation
Monday Closed
Tuesday 9:00am - 9:00pm
Wednesday 9:00am - 9:00pm
Thursday 9:00am - 9:00pm
Friday 9:00am - 11:00pm
Saturday 8:00am - 11:00pm
Sunday 8:00am - 4:00pm
Kitchen closes 30 minutes prior to close
Contact Us
1328 Camino del Mar, Del Mar, CA 92014
(858) 847 - 3382