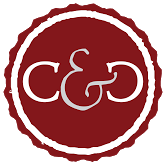 Crêpes & Corks Catering Extends Much
Further Than Just Crêpes
Our catering services expand beyond crêpes. Menu options include Paella Mixta, whole Roasted Pig, wine pairing dinner menu and others specials to make your event unforgettable. We will be happy to discuss those with you.
Paella

Our ever popular Paella night is now available for your private event catered by Crêpes & Corks Spanish division "Safrà"

Price varies from $15pp to $22pp depending on the ingredients chosen.

Paella could serve a party up to 300 guest.

Send us an email and we will gladly arrange a memorable event for your guest

Safra@crepesandcorks.com

$500 Min charge will apply
Crêpes
Your guests can choose from a menu of fillings to create savory, sweet Crêpes or both. Our Crêpe chef will prepare the crêpes right before their eyes just like in Paris. We are a great way to help make your event memorable, stress free and fun!
Please contact:
Crêpes & Corks
Restaurant & Wine Bar
1328 Camino Del Mar
Del Mar, CA 92014
858-847-3382
info@crepesandcorks.com
How it works
Our pricing levels are based on your personal menu
$12.25 per person
- 10 items for sweet crêpes or
- 10 items for savory crêpes
$15.50 per person
- 16 items for sweet & savory
Extra
-$75.00 per hour (two hour min)
Discounts available for parties over 100 guests ($500.- minimum charge)
Items to choose from
Sweet: Strawberry, Banana, Pear, Apple, Coconut, Walnut, Chocolate, Nutella, Dulce De Leche, Cinnamon, Lemon Curd, Powder Sugar, Raspberry or Apricot Preserves, Whip Cream, Banana Pudding, Almonds, Grahms Crakers, Marzapan Cream
Savory: Grilled Chicken, Black Forest Ham, Egg, Grilled Onions, Roasted Red Peppers, Tomatoes, Sautéed Mushrooms, Spinach, Basil, Pesto Sauce, Raspberry Dressing, Honey Balsamic dressing, Mozzarella cheese, Jack/Cheddar Blend Cheese
Additional items available: (extra charge) Gluten free crêpes, Homemade French Onion Soup, Roasted Tomato Basil or Minestrone, Gelato flavors: Mocha Almond Fudge, French Vanilla, Pineapple Coconut, Red Velvet Cupcakes and other assorted flavors
Caja China (roasting box)
This grate alternative to the ancient cooking method of digging a pit into the ground and light a fire for days will allow you and your guest to achieve and retain wonderful flavors. All this by creating a picture perfect moment.
Prices vary on meats choices, quantity and market value. Please contact us for availability.
Info@crepesandcorks.com
Pizza Party
This unique catering opportunity is available only at our private location in Vista, CA.
Guest will be able to create their own pizza with a varietal of ingredients that is only limited by their imagination. The pizza will be ready in as fast as 90 seconds in our bright new wood burning pizza oven. The outdoor kitchen will also accommodate large party and corporate event that are anything but common and surely create an unforgettable memory.
More photos to come. Stay tuned and come back soon.
Please enquire about this possibility as dates are limited and prices varie depending on your requests.
info@crepesandcorks.com
Hours of Operation
Monday Closed
Tuesday 9:00am - 9:00pm
Wednesday 9:00am - 9:00pm
Thursday 9:00am - 9:00pm
Friday 9:00am - 11:00pm
Saturday 8:00am - 11:00pm
Sunday 8:00am - 4:00pm
Kitchen closes 30 minutes prior to close
Contact Us
1328 Camino del Mar, Del Mar, CA 92014
(858) 847 - 3382